2013 Morris (z"l) and Betty Starkman Annual Genealogy Lecture and Election of Officers
We regret to inform you that for various personal reasons, Gil Marks is unable to make it to the United States in time for our annual meeting. Irwin Cohen, aka Mr. Baseball, has graciously agreed to take his place. If you are dissatisfied in any way and would like a refund, please contact Adina Lipsitz at president@jgsmi.org. Thank you for your understanding.
Sunday, June 16, 2013, 11:00 AM
Adat Shalom Synagogue – The Glass Room
$35 per person
RSVP required by Sunday, June 9
This is a glatt kosher event supervised by the Council of Orthodox Rabbis of Greater Detroit.
Little Known Facts of Jewish History – with Irwin Cohen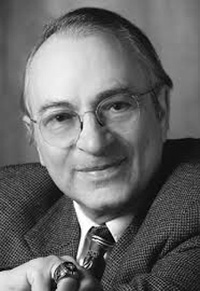 Irwin Cohen will entertain and delight as he reveals little-known facts of Jewish history, from his latest book, Jewish History in the time of Baseballs Jews: Life on Both Sides of the Ocean:
The politician who went on to be president kept secret the hundreds of Jews he smuggled into the United States
The mayor of New York's brother-in-law and nephew were murdered by the Nazis
The Jewish player who targeted Hitler's top atomic scientist
Sammy Cohen changed his name and had a 10-year career as a player
The Jewish player who suffered a heart attack during a game and died shortly after
The pitcher who was scheduled to make his first major league start, but was called home to sit shiva
Which players became synagogue presidents
Mr. Cohen will have copies of his book on hand for purchase.
Proposed Slate
President: Adina Lipsitz
VP, Programming: Alexandra Goldberg
VP, Membership (Acting): Diane Freilich
VP, Publicity: David Goldis
Recording Secretary: Esther Allweiss Ingber
Corresponding Scretary: Diane Freilich
Treasurer: Irwin S. Alpern
Irwin Cohen is a nationally recognized baseball historian and lectures frequently on Detroit history, Detroit baseball, and the Jews of Detroit. He has authored several history books, including Echoes of Detroit: A 300-Year History. He worked as a photojournalist for national baseball publications, which led to interviewing numerous celebrity superstars including Hank Greenberg. Cohen also worked in the front office of the Detroit Tigers and earned a 1984 World Series ring. He is a member of the Jewish Historical Society of Michigan, which recently presented him with its 2013 Leonard N. Simons History Award, as well as the Society for American Baseball Research.