Founded in 1985 by Betty Provizer Starkman, the Jewish Genealogical Society of Michigan is a leader in education, research, information exchange forums and resources for Jewish genealogy. Most of our events are hosted at the Holocaust Memorial Center in Farmington Hills, Michigan.
We are the proud winner of such prestigious awards as:
Outstanding Programming that Advances Jewish Genealogy
Best Publication for our quarterly newsletter, Generations
Genealogical Research Award for utilizing the most modern techniques for research
Genealogical Library Award for maintaining an independent research library
Membership is available to anyone interested in genealogy. Dues are based on a fiscal year of August 1 to JuIy 31.
We invite you to take a look around, learn about our society and explore all that we have to offer.
Sunday, May 21st at 9:30 AM
Holocaust Memorial Center, Farmington Hills
Free and open to the public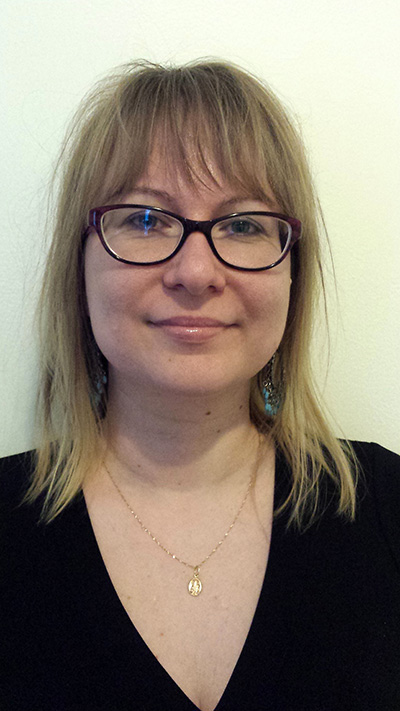 Do you know where your name comes from? Were did your ancestors live in Poland? Are you stuck with your research? Smash through your genealogical walls with Kamila Mazurek.
She is going to show you how to solve your tough genealogical problems through the online and offline research, where to look for documents in Poland and how to obtain them, and will teach you a few simple tricks to make your research successful.
About the Speaker
Born and educated in Poland, Kamila Mazurek is a linguist, teacher, author, speaker, and translator. She has over a decade of experience in Eastern and Central European research, specializing in Roman-Catholic, Orthodox and Jewish research. Her special interests are also genetic genealogy, Polish-American research, and multiculturalism in pre-war Poland. Kamila Mazurek is an active member of several American and European genealogical societies.
---