Founded in 1985 by Betty Provizer Starkman, the Jewish Genealogical Society of Michigan is a leader in education, research, information exchange forums and resources for Jewish genealogy. Most of our events are hosted at the Holocaust Memorial Center in Farmington Hills, Michigan.
We are the proud winner of such prestigious awards as:
Outstanding Programming that Advances Jewish Genealogy
Best Publication for our quarterly newsletter, Generations
Genealogical Research Award for utilizing the most modern techniques for research
Genealogical Library Award for maintaining an independent research library
Membership is available to anyone interested in genealogy. Dues are based on a fiscal year of August 1 to JuIy 31.
We invite you to take a look around, learn about our society and explore all that we have to offer.
Sunday, October 19, 2014 at 11:00 AM
Holocaust Memorial Center
Barbara Moretsky, President of StandWithUs-Michigan, will introduce our speakers, Celia Romm Livermore and Sylvie Salei and the project that began following the passage of a Law by the Knesset that will annually designate November 30 for commemoration of the flight of Jews from Arab lands, Iran and North Africa.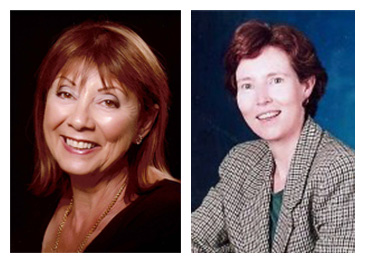 Celia Romm Livermore is a descendant of Holocaust survivors and spent much her early life with her family in Beer-Sheva. The experience of living in a community dominated by Jewish immigrants from Arab lands led to her interest in sharing their story. After serving in the IDF, she received a Masters Degree and eventually her PhD from the University of Toronto. Since 2001, Celia has been a tenured Professor of Information Systems Management at Wayne State University.
Sylvie Salei is a Sephardic Jew who was born in Tunisia. She settled with her family in Paris after their expulsion from Tunis, which is central to her story. Later, Sylvie moved to Israel, where she married an Israeli citizen of Ashkenazi background. When Sylvie moved to Michigan, she became a U.S. citizen. She is the owner of Sylvie's Day Spa in Farmington Hills. Sylvie's daughter lives in New York and her son lives in Las Vegas. She has expertise in French, Arabic and Hebrew.
---
Monday, November 10, 2014 at 6pm
Berman Center for the Performing Arts
West Bloomfield JCC
$12; call the Berman box office at (248) 661-1900 to purchase

Once again, the Jewish Genealogical Society of Michigan is proud to be a sponsor of the JCC's Annual Jewish Book Fair. This year we are pleased to announce we are co-sponsoring Martin Goldsmith, author of Alex's Wake: The Voyage of the St. Louis and a Grandson's Journey to Redemption.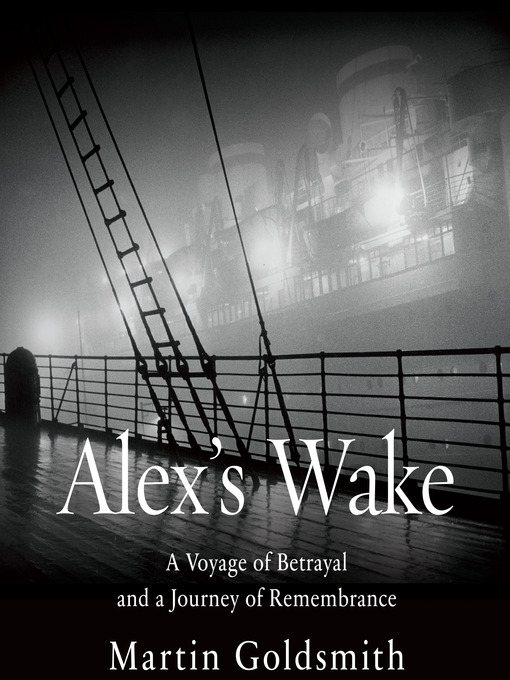 A tale of two journeys…
On May 13, 1939, the luxury liner SS St. Louis sailed away from Hamburg, Germany, bound for Havana, Cuba. On board were more than 900 Jewish refugees fleeing persecution in Nazi Germany. But an indifferent world conspired against them. After being denied landing rights in Havana, the refugees were turned away by the United States and Canada and forced to sail back to Europe, where the gathering storm of the Holocaust awaited them.
Two of those refugees were Alex Goldschmidt, a sixty-year-old veteran of World War I, and his seventeen-year-old son Klaus Helmut Goldschmidt. After their trans-Atlantic voyage, they landed in France. They would spend the next three years in one French camp after another before being shipped to Auschwitz in 1942.
Sixty-nine years later, Martin Goldsmith, Alex's grandson and Helmut's nephew, retraced their sad journey. Beginning in lower Saxony where Alex was born, Martin spent six weeks on the road and covered more than 5,700 miles, setting foot on the earth Alex and Helmut trod during their final days. Alex's Wake is Martin's eyewitness report.
The book offers a compelling history of the voyage of the St. Louis, including testimony from those on board, a tale of espionage, and the brave resolve of Captain Gustav Schroeder. It also offers a harrowing chronicle of the vast network of camps in France, many of which were organized by the French themselves with little or no encouragement from the Germans.
But Alex's Wake is also a contemporary travelogue and a heartfelt memoir of a second-generation American Jew trying to make sense of his heritage and to escape the burden of guilt and fear he long thought was his sole inheritance. Setting forth with the irrational, impossible desire to save two members of his family who were murdered ten years before he was born, Goldsmith concludes his journey by coming home to a moving symbol of remembrance at one of the scenes of the crime.
(Description taken from Amazon.com)
---