Founded in 1985 by Betty Provizer Starkman, the Jewish Genealogical Society of Michigan is a leader in education, research, information exchange forums and resources for Jewish genealogy. Most of our events are hosted at the Holocaust Memorial Center in Farmington Hills, Michigan.
We are the proud winner of such prestigious awards as:
Outstanding Programming that Advances Jewish Genealogy
Best Publication for our quarterly newsletter, Generations
Genealogical Research Award for utilizing the most modern techniques for research
Genealogical Library Award for maintaining an independent research library
Membership is available to anyone interested in genealogy. Dues are based on a fiscal year of August 1 to JuIy 31.
We invite you to take a look around, learn about our society and explore all that we have to offer.
Sunday, November 22, 2015 at 11:00 AM
Holocaust Memorial Center
Refreshments will be served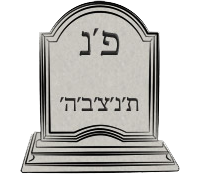 Although we would all appreciate the opportunity to personally interview our deceased ancestors, we have to learn to settle for what's available. When our ancestors died, others created a host of records, which those of us in subsequent generations can use to further our research. This program is designed to assist in that process by suggesting where to find and how to use them. Learn to locate records of your deceased ancestors and follow the leads contained in those records.
About the Speaker: Ken Bravo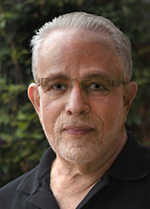 At the end of 2012, Ken Bravo retired as a partner in the Cleveland based law firm of Ulmer & Berne LLP after a 45-year legal career, which included 12 years with the United States Department of Justice prosecuting major fraud and organized crime cases. After he left the government in 1979, Ken's career in private practice focused on business litigation, securities arbitration and the defense of white-collar criminal matters.
Ken is Vice President of the International Association of Jewish Genealogical Societies and is a Past President of the Jewish Genealogy Society of Cleveland. He served as a co-chair of the 2014 IAJGS Conference in Salt Lake City. He is a frequent lecturer on a variety of genealogy subjects. He has been searching his own roots since the mid-1970s and, in more recent years, has added the families of the spouses of his four children to his research.
In the community, Ken has served a President of the Bureau of Jewish Education; President of what was then the Great Lakes Region of the Federation of Jewish Men's Clubs; Vice President and Board Member of the Gross Schechter Day School; Vice President and Treasurer of The Park Synagogue; and Member of the Board of Governors of the Ohio State Bar Association. He currently serves on the Board of Menorah Park Center for Senior Living where he chairs the Government Relations Committee.
Ken and his wife Phyllis have been married 51 years and are the parents of four children and eight grandchildren.
---
Sunday, December 20, 2015 at 11:00 AM
Holocaust Memorial Center
Refreshments will be served
JGSMI is proud to present
The Green Dumpster Mystery (Ha'taalumah Ba'meholah Ha'yerukah)
Israel, 2008, 50 minutes
Hebrew with English subtitles
Directed by Tal Haim Yoffe
Traveling on his scooter through Tel Aviv, filmmaker Tal Haim Yoffe finds a discarded box of old photographs in a green dumpster. This docu-detective film, slowly unwinds a family history, beginning in Lodz, Poland, and traveling through the Siberian Gulag, a Samarkand sugar plant, a Ha'apala ship and the battlefields of the Sinai Peninsula. Like Daniel Mendelsohn's bestseller The Lost and David Ofek's film No. 17 is Anonymous, this tightly-paced tour de force vividly evokes the now-extinguished lives of an anonymous—but typical—Israeli family.
Winner of the Yad Vashem Award, Jerusalem International Film Festival 2008 (Chairman's Award for Artistic Achievement in a Holocaust-related film)
"I think there are thousands of families with not exactly the same story but families with Holocaust survivors as grandparents and great-grandparents, with IDF soldiers who got killed. It's a typical family, and a tragic family. Everything that could have happened to them, happened to them."
-Director Tal Haim Yoffe
A One Man Films Production
With assistance from The New Israeli Foundation for Film and Television
Produced, Directed & Written by Tal Haim Yoffe
Camera Ari Amit
Editor Anat Lachovitz
Music By Dani Reichental
Featuring Tal Haim Yoffe, Dani Walkowicz, Mati Ben-Ari, Sivan Ben-Ari, Neta Gold, Bracha Klichewski and Friedrich Mücke
Film provided by The National Center for Jewish Film

---