Founded in 1985 by Betty Provizer Starkman, the Jewish Genealogical Society of Michigan is a leader in education, research, information exchange forums and resources for Jewish genealogy. Most of our events are hosted at the Holocaust Memorial Center in Farmington Hills, Michigan.
We are the proud winner of such prestigious awards as:
Outstanding Programming that Advances Jewish Genealogy
Best Publication for our quarterly newsletter, Generations
Genealogical Research Award for utilizing the most modern techniques for research
Genealogical Library Award for maintaining an independent research library
Membership is available to anyone interested in genealogy. Dues are based on a fiscal year of August 1 to JuIy 31.
We invite you to take a look around, learn about our society and explore all that we have to offer.

35th IAJGS International Conference on Jewish Genealogy
July 6-10, 2015 in Jerusalem
JGSMI's very own Corresponding Secretary, Diane Freilich, will be speaking at the conference on "U.S. City Directories – Unique Uses."
The International Conference on Jewish Genealogy is the annual conference hosted by the International Association of Jewish Genealogical Societies (IAJGS). The IAJGS is an umbrella organization comprised of more than 70 national and local Jewish genealogical societies, Historical Societies and Interest Groups located in 14 countries. The conference is the leading genealogy event of the year for people researching their Jewish family history. The conference provides the latest information and tips for hundreds of researchers exploring their Jewish roots and building their family trees with common goals: to learn, to research, and to share.Some 800 professional and amateur genealogists from 30 countries and different religions are expected to attend the 35th IAJGS International Conference on Jewish Genealogy in Jerusalem. Recent conferences have been held in Salt Lake City (2014) Boston (2013) Paris (2012), Washington DC (2011), and Los Angeles (2010). Approximately every 10 years this conference is held in Israel and attracts an unusually highly diverse worldwide audience. The 2004 Jerusalem Conference attracted close to 800 participants of whom 40% per cent were from North America, 40% from Israel, 15% from Europe and the remainder from South America, Australia and South Africa. Join our diverse global group of genealogy enthusiasts!
IAJGS ISRAEL 2015
The 35th IAJGS International Conference on Jewish Genealogy will be held at the Ramada Hotel Jerusalem July 6-10 2015. The Conference will include 200 breakout sessions, workshops, a keynote address, and meetings of dozens of special interest groups including UK, French, German, Austria, Sephardic, South African, Czech any many more. A resource center will enable attendees to use fee-based subscription computer databases at no cost.
The conference will feature programs in Hebrew, English, Russian and French on topics such as new trends in online research, methodologies for obtaining vital records from Israeli, American and European sources, using DNA testing and genetics research to find relatives, Holocaust research in all its aspects, and practical tips for starting and expanding family research. Pre-Conference events will include a Shabbaton (Friday/Saturday program July 3-4) and Exploration Sunday (July 5) which will flow into the Monday Conference Opening. Arrangements have been made with research institutions and archives throughout Israel to enable attendees to visit or reach out to these unique repositories to further their research.
800 attendees are expected because Israel has exceptional research resources that exist nowhere else in the world; many North Americans because of the large number of genealogical societies there; Europeans because this is the annual conference closest to them and Israelis because of the proximity and lower cost.
---
Sunday, June 28, 2015 at 11:30 AM
Adat Shalom Synagogue – Youth Lounge (downstairs)
29901 Middlebelt Road in Farmington Hills
Election, Brunch and Lecture – $40 per person
"How Jews Invented and Reinvented Comic Books"
with Adat Shalom's own Rabbi Aaron Bergman
Many people know that Jewish artists and writers created the vast majority of superheroes that are still popular today. Not too many know that the format of the comic book itself was created by Jewish entrepreneurs. In the 1980s, Jewish artists recreated the genre by introducing graphic novels and a higher level of artistic and intellectual content. We will look at the history of the comic book from its very humble beginnings to today.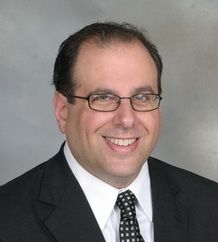 RABBI AARON BERGMAN is a Detroit native and a graduate of the University of Michigan. He was ordained at the Jewish Theological Seminary and pursued additional graduate work in Jewish Folklore at the Hebrew University in Jerusalem. He was part of the educators program at the Shalom Hartman Institute.
Rabbi Bergman served as a rabbi at Congregation Beth Ahm and was Rabbi-in-Residence at Hillel Day School. He was the founding Director of Jewish Studies at the Frankel Jewish Academy and has been an instructor in the Melton Adult Education program.
Rabbi Bergman and his wife Ruth, a noted educator herself, are the proud parents of four wonderful daughters: Rina, Shira, Ariel and Rikki.
Proposed Slate
President: Adina Lipsitz
VP, Programming: Alexandra Goldberg
VP, Membership: Richard Jaeger
VP, Publicity: Position Open
Recording Secretary: Joshua Goldberg
Corresponding Secretary: Diane Freilich
Treasurer: Irwin S. Alpern
Would you like to join the board? We are also looking for an editor for Generations. Please contact John Kovacs at elections@jgsmi.org by June 21, 2015.
Wheelchair accessible entrance: Drive around to the back of the building and turn left at the playground; park where the covered entrance is. The Youth Lounge is down the hall on the left.
Glatt kosher catering provided by Quality Kosher Catering.
---