Founded in 1985 by Betty Provizer Starkman, the Jewish Genealogical Society of Michigan is a leader in education, research, information exchange forums and resources for Jewish genealogy. Most of our events are hosted at the Holocaust Memorial Center in Farmington Hills, Michigan.
We are the proud winner of such prestigious awards as:
Outstanding Programming that Advances Jewish Genealogy
Best Publication for our quarterly newsletter, Generations
Genealogical Research Award for utilizing the most modern techniques for research
Genealogical Library Award for maintaining an independent research library
Membership is available to anyone interested in genealogy. Dues are based on a fiscal year of August 1 to JuIy 31.
We invite you to take a look around, learn about our society and explore all that we have to offer.
Sunday, June 16, 2013, 11:00 AM
Congregation Adat Shalom, The Glass Room
$35 per person
This is a glatt kosher event supervised by the Council of Orthodox Rabbis of Greater Detroit.
From Shmear to Eternity:
Food as a Door to Your Jewish Genealogy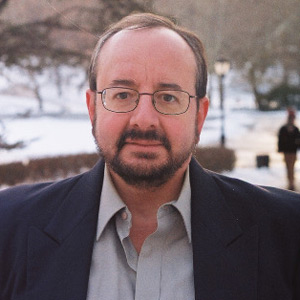 For more than 2,000 years, Jews have brought culinary traditions with them and also adopted local dishes, modifying them to fit their dietary laws, lifestyle, and tastes. Specific family dishes and even variations of them and their names can reveal much about the country and even city in which Jews lived. Gil Marks will explore this phenomenon from the blatantly Jewish bagel, rugelach, mandelbrot, and stuffed cabbage and kugel to items with less obvious Jewish influences.
Proposed Slate
President: Adina Lipsitz
VP, Programming: Alexandra Goldberg
VP, Membership (Acting): Diane Freilich
VP, Publicity: David Goldis
Recording Secretary: Position Open
Corresponding Scretary: Diane Freilich
Treasurer: Irwin S. Alpern
An author, rabbi, historian, chef, and social worker, Gil Marks is a leading authority on culinary subjects in general and Jewish cuisine in particular. Among his published books are James Beard Award finalist Encyclopedia of Jewish Food (Wiley: 2010), James Beard Award-winning Olive Trees and Honey: A Treasury of Vegetarian Recipes from Jewish Communities Around the World (Wiley 2004), and James Beard Award finalist The World of Jewish Cooking (Simon & Schuster, 1996). Gil was included in the Jewish Forward's annual "Forward 50," a list of the fifty most influential Jewish-Americans in the year 2010. In January 2012, Saveur Magazine included Encyclopedia of Jewish Food in its "100 New Classics," as "an indispensable resource" and noting, "Whatever topic we're researching, whether it relates to Jewish food or not, we always find what we're looking for inside."
---